Media/ Events
Upcoming Events:
• Bedford Stuyvesant Book Fair
Sunday July 24th 11am-3pm
Restoration Plaza
1300 Fulton Street
Brooklyn, NY
• Val's Lifetime Viewing Party
Monday July 25th at 7pm – 11pm
At the exclusive Machevelle's Lounge
located at 602 Pacific Street off Flatbush Avenue in chic Downtown Brooklyn
RSVP at info@totmtimeofthemonth.com
• Tama Summerfest
Saturday July 30th 11am -4pm
Join us as Tompkins Avenue between Hancock and Putnam Avenues becomes an active pedestrian walkway with giveaways, information and fun!
Val Carey will be on hand with free copies of TOTM! Time Of The Month!
• TOTM! Tea Talk
Sunday August 7th 5pm-5:30pm
Common Grounds Coffee House
376 Tompkins Avenue between Putnam and Jefferson Avenues
Join Val Carey live at Common Grounds as she broadcasts TOTM! Tea Talk Blogtalk radio show discussing topics dealing with the menstrual cycle.
Call to listen in at 805-669-0237 or online http://www.blogtalkradio.com/mytotm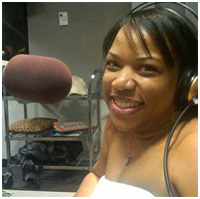 TOTM! Book Signing at  The Fork Cafe          507 Myrtle Avenue                                                                                                     Wednesday August 10, 2011 7 pm